There's no doubt that 2022 was a difficult year for materials handling, logistics and many other sectors of the economy.
These challenges make it difficult to forecast demand, manage wages and to control supplier inflation.
The looming end of the validity of CE marking looked like being the greatest challenge in 2022. However, a last-minute government U-turn has now extended the deadline for a further two years until 31 December 2024.
For industry training association AITT, lingering instructor shortages have led to longer wait times for operator training and an intensified hunt for new instructors.
"At the same time, the demand for operator training has been at an all-time high. Rising operational demand within materials handling and logistics means sites require more staff to work at busy sites. But labour shortages due to Brexit and the pandemic mean companies may be relying on new, temporary or agency workers, who all require training," says Liam Knight, managing director of AITT.
"In the UK, changes brought about by Brexit led to the introduction of UKCA marking, which created issues for the lifting sector. LEEA played a significant role in working constructively with government towards a solution to these issues, and continues to enjoy a good relationship with the Department for Business, Energy & Industrial Strategy (BEIS)," he adds.
Financial performance
Global equipment sales in 2022 were tipped to fall slightly from 2021 – 2.25 million units compared to 2.34 million, according to World Industrial Truck Association (WITA) data, but when the final tally comes in, it may be even lower because of the impact of the war in Ukraine, ongoing supply chain challenges, rising energy costs and inflation.
That, however, didn't stop the big players reporting growth in orders, sales, and revenues during 2022.
Nonetheless, most of the manufacturers were hesitant to predict further growth, with many cautioning that the global economy was slowing and demand was likely to be contained.
Automation orders also rose in 2022, with global transport and logistics provider Geodis and Locus Robotics announcing a new expansion agreement to deploy 1,000 LocusBots at Geodis' worldwide warehouse locations over the next 24 months. This represented one of the industry's largest AMR deals to date.
Meeting again
Supply chain challenges was a hot topic at LogiMAT
2022 saw the return of industry events, and Forkliftaction attended the first in-person LogiMAT since 2019.
The three-day event attracted 1,571 exhibitors from 39 countries, with displays spread across 125,000-plus sqm in all 10 exhibit halls at the Stuttgart showgrounds.
Organisers estimated the attendance at around 50,000 and we reported that there was one topic looming behind almost every conversation: supply chain issues.
Virtually every exhibitor had been affected by the double whammy of a shortage of and price blow-out for steel and the continuing paucity of computer chips required in a growing range of applications in most machines.
The war in Ukraine and the sanctions imposed on Russia caused a shortage in the global steel supply and saw prices spiralling, but the good news just after the show was that the European steel price began easing.
The year also saw the resumption of the IMHX show in Birmingham, the first face-to-face event held under the auspices of the UKMHA, formed from the merger of the British Industrial Truck Association (BITA) and the
Fork Lift Truck
Association (FLTA).
"We are very pleased that all of these events (UKMHA and the Archies) were very well attended, and the value of physical meetings was clear. Obviously, virtual meetings will continue to be a useful tool, but it is possible to achieve much more with people in the same room," said David Goss of UKHMA .
Organisers classified MODEX 2022 as their best event to date, with more than 37,000 visitors attending the gathering at Atlanta's Georgia World Congress Center.
Visitor attendance was up 20% on the last pre-pandemic show, MODEX 2018.
"MODEX 2022 was a huge success and a dramatic return to in-person events for the supply chain industry," said John Paxton, CEO, MHI. "After two years, exhibitors and attendees were excited to be there and energised by the opportunity to connect and get back to the business of discovering the latest supply chain technology and innovation in person."
Last year's TOC Europe event, the first in three years, attracted around 3,500 attendees from over 80 nations.
A new safety event, the Safety in Logistics Digital Conference, was streamed live on 23 November 2022. The event brought together experts and solution providers with decision makers and safety professionals who were eager to learn how to make their operations as safe as possible.
In Brazil, the Latin American Congress of Ports (AAPA Latino) event set an attendance record, with more than 800 delegates from 30 countries over three days. The event included a trade show which brought together more than 100 suppliers from the logistics and maritime sector.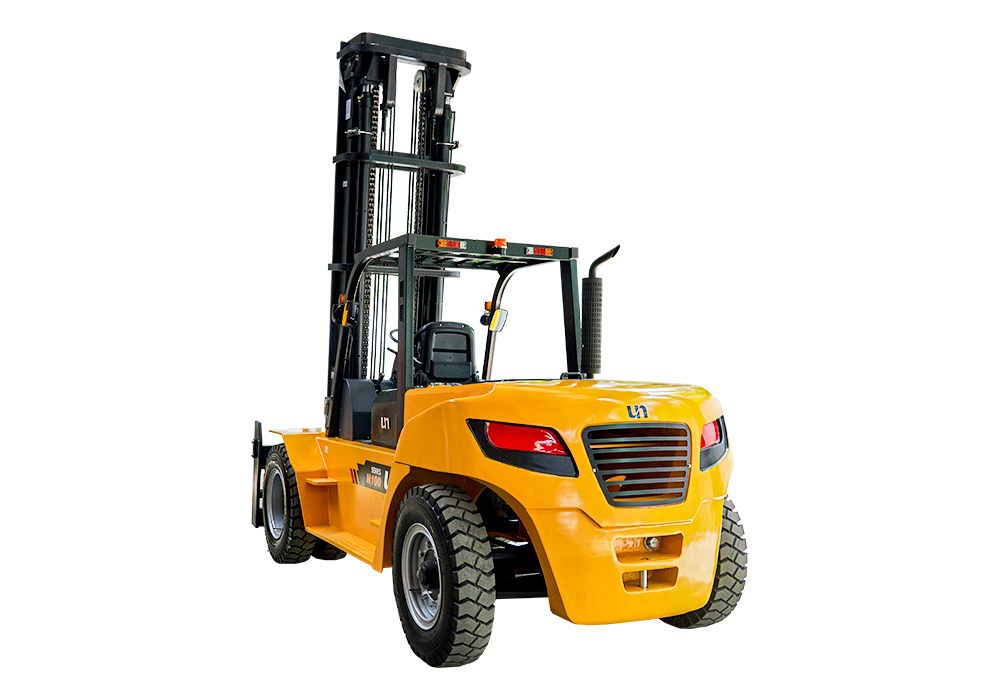 UN 5.0T-10T diesel forklifts are especially designed for heavy duty applications maximum efficiency and lowest operating cost. It adopts leading design, manufacturing technology and reliable power train and hydraulic systems.
All models have been tested by the market that they can be trusted for all industries and get recognition from millions of clients across the worldwide.