A focus on safe material flow
Lighting solutions are a simple, effective way to increase safety on the shop floor.
Safety in operations is gaining increasing attention these days. Potential risks associated specifically with warehouses and production areas are becoming especially apparent at times when goods handling is extremely busy. Accidents can happen quickly. But companies do not have to sit back and watch helplessly. There is now a wide variety of passive and active assistance systems available that are designed to ensure a high level of operational safety.
Forklift operations: A constant source of danger
There are numerous potential sources of danger in day-to-day warehouse and production operations, including
forklifts
, pallet trucks and other industrial trucks as well as material transport equipment. It is not uncommon for a forklift driver to lose control of their vehicle and for them or another person to be knocked down, crushed or run over by a forklift. Other frequent incidents in industrial truck operations happen when the driver gets on or off the truck, during fast turns or while driving with the load lifted.
Reversing: Accident hazard due to time pressure, excessive workload and multi-tasking
The critical situations described in the interaction between forklift drivers and pedestrians arise,  In response to this, the Motion Detection system provides flexibility by way of the option to adapt the detection range to the respective operating and ambient conditions; unlike conventional reversing warning systems, the acoustic signal only sounds in the event of an acute hazardous situation. The assistance system is also available as a retrofit solution so that existing fleets can be equipped with it as well.
An intelligent passenger that increases safety: Safety Pilot
The Safety Pilot assistance system measures lift height, fork tilt and load weight at various points on the truck. This data is displayed on a monitor in the driver's cab.
In order to achieve the highest possible level of protection for all those working in warehouse and production environments, however, it is usually necessary to adjust various parameters. That is why the portfolio of safety solutions have grown steadily in recent years.
Concrete and pinpoint alerts triggered by the Safety Guard
The Safety Guard assistance system is designed to deal with yet another hazard scenario: the close interaction between people and vehicles that often prevails in day-to-day industrial operations. Attention, forklift approaching: Warning signs on the ground
However, it doesn't always take an assistance system to improve safety in materials handling. Lighting solutions are another option.
Conclusion: Safety pays off for many reasons
The issues of occupational health and safety are top priorities for many companies. Operators of intralogistics systems can plan and implement both of them appropriately and effectively in their day-to-day work. Various protection and assistance systems are available for this purpose, which can be utilized in a user-oriented fashion and thus enable safe and efficient warehouse logistics to be achieved.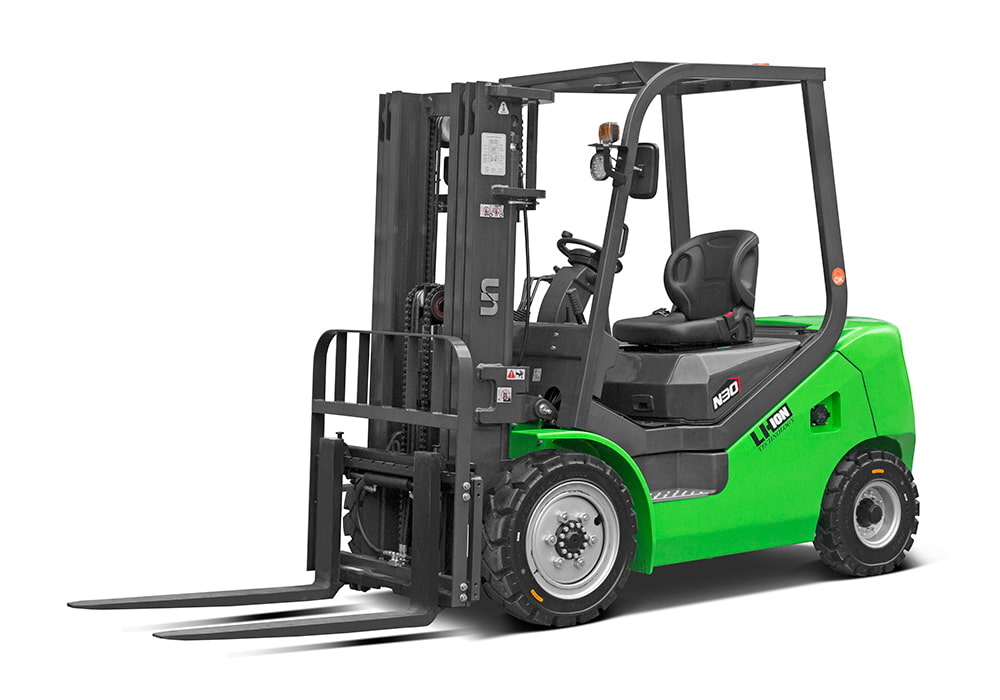 \
The NL series new lithium battery forklift, capacity from 2,000 to 3,500kg, adopts UN internal combustion forklift 's design with the strong chassis, frame, counterweight and mast. 
The power structure is designed to adopt UN electric forklift's concept, which use full AC system, Italian imported ZAPl controller, BMS control system and high quality lithium battery. 
This combination of IC forklift and electric forklift makes an ideal solution to reach customers' satisfaction on cost saving and environmental friendly.