Lift trucks
are industrial vehicles used for lifting and moving materials. They can lift and move heavy materials over short distances. Today, there are many different types of lift trucks available for various applications. Let's look at a few of them.
Class III
If you need a lift truck to move inventory and other materials from warehouses to delivery trucks, you need to choose one that can meet the required classification. Class III lift trucks are typically used in warehouses and retail locations. They are small and low-capacity forklifts that can be operated by an operator walking along the side of the vehicle. They are more common than any other lift equipment.
Class IV
A Class IV lift truck is a gasoline-powered forklift with an internal combustion engine. These vehicles are primarily used in warehouses but can also be used outdoors in some situations. These vehicles are capable of lifting anything from light single pallet loads to heavy 40-foot containers. They can be powered by gas, diesel, or LP gas.
Class VII
A Class VII lift truck is used to move large and heavy objects. This type of lift truck is powered by a gasoline or diesel engine, and is capable of handling loads ranging from a single unit to a 40-foot container.
Telehandler
A telehandler is a powerful piece of equipment that can lift, move, and suspend loads. Its telescopic boom and attachments make it a versatile piece of machinery that can be used in a variety of environments. However, operators must remember that using this piece of machinery improperly can lead to damage. Operators should follow the manufacturer's guidelines when using their telehandler.
Single-stage
A single-stage lift truck has one lift channel. Because of its limited lift height, a single-stage lift truck is best used for basic tasks that don't require a high lifting capacity. A two-stage lift truck, which has a free lift and two separate lifting channels, offers better visibility and versatility in stacking indoors. The two-stage lift truck has a free lift capability, which means that the forks and mast move independently. This makes it perfect for large warehouses.
Single-stage with telescopic boom
A single-stage lift truck with telescopic or articulating boom offers a wide range of benefits. These trucks can remain stationary in a place or can be moved around according to project needs. They have the ability to lift a large number of workers and heavy equipment to various heights. These lifts can also be operated on smooth or rough surfaces.
Telehandler with telescopic boom
A telehandler with telescopic boom is a machine that can lift and lower materials in a variety of jobs. This machine features six hydraulic functions, including a telescopic boom that extends and retracts. It also has stabilizers that enable it to go forward and backward. It can be used on a variety of terrains, including rough surfaces and slopes.
N Series 4.0T-Mini5.0T Diesel Forklift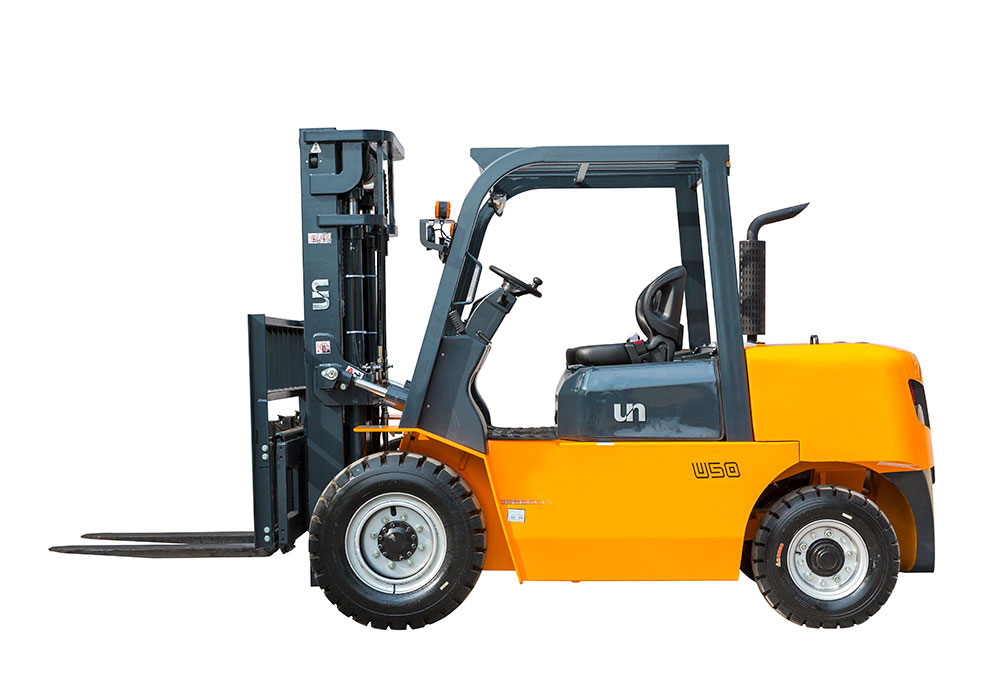 After many years' improving and upgrading, UN 1.5T-mini 5.0T diesel forklift has become one of the best in China. It adopts leading design, manufacturing technology and reliable power train and hydraulic systems.
All models have been tested by the market that they can be trusted for all industries and get recognition from millions of clients across the worldwide.