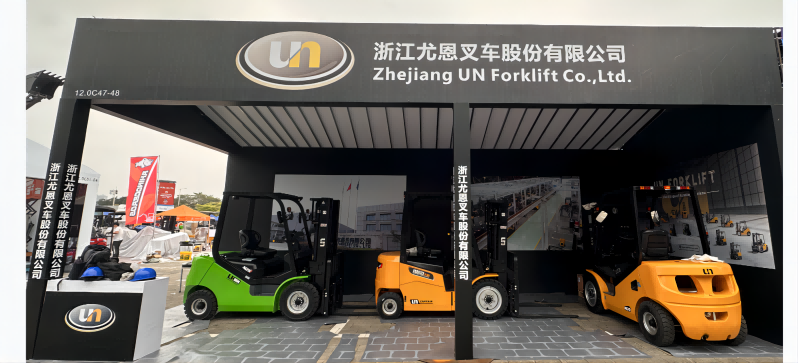 The Canton Fair is the largest trade fair in China. This year, our forklifts have been drawing crowds and generating excitement, as visitors get a chance to see our latest innovations up close.
From small businesses to multinational corporations, visitors from all over the world have been stopping by our booth to see what we have to offer. Our knowledgeable sales team have been on hand to provide professional explanations and demonstrate the capabilities of our forklifts, leaving visitors impressed by our quality and range of products.
Many visitors showing interest in our forklifts. Many have even made appointments to visit our factory to see our machines in action, and some have even placed orders on the spot!
Are you ready to witness the power and precision of forklifts up close and personal? Then head over to our factory, you will see why our customers give us a thumbs up ! At our factory, you will see firsthand the precision engineering and attention to detail that goes into every forklift we produce. From lifting heavy loads to navigating tight spaces, our forklifts are equipped to handle any challenge. And with our cutting-edge technology and expert craftsmanship, you can trust in the quality and reliability of our machines.Our team of experts will take you through the entire manufacturing process. And you can even take a test ride to experience the thrill for yourself!
Our presence at the Canton Fair has been a great opportunity to showcase our company and strengthen our relationships with customers old and new. We are proud to be part of this prestigious event, and we are looking forward to continuing to provide top-quality forklifts to businesses around the world!