IC forklifts
, also known as internal combustion forklifts, are the powerhouse of material handling operations in various industries. These robust and versatile machines play a vital role in warehouses, distribution centers, manufacturing facilities, and more. In this article, we will delve into the world of IC forklifts, exploring their features, benefits, and applications.
IC forklifts are powered by internal combustion engines, typically running on gasoline, diesel, or liquid propane gas (LPG). This power source provides them with the strength and durability needed to handle heavy loads and navigate demanding environments. Unlike electric forklifts that require battery charging, IC forklifts can be quickly refueled, allowing for continuous operation without the need for downtime.
One of the key advantages of IC forklifts is their ability to operate both indoors and outdoors. Their robust design and pneumatic tires enable them to maneuver over various terrains, including uneven surfaces, gravel, and ramps. This versatility makes them ideal for applications in construction sites, lumber yards, and other outdoor settings.
IC forklifts come in different capacities, ranging from smaller units suitable for light-duty applications to larger models capable of lifting several tons. Their lifting capabilities, combined with the flexibility of different attachments such as forks, clamps, and booms, allow for efficient handling of different types of loads, including pallets, crates, and containers.
N Series Mini 4.0T Diesel Forklift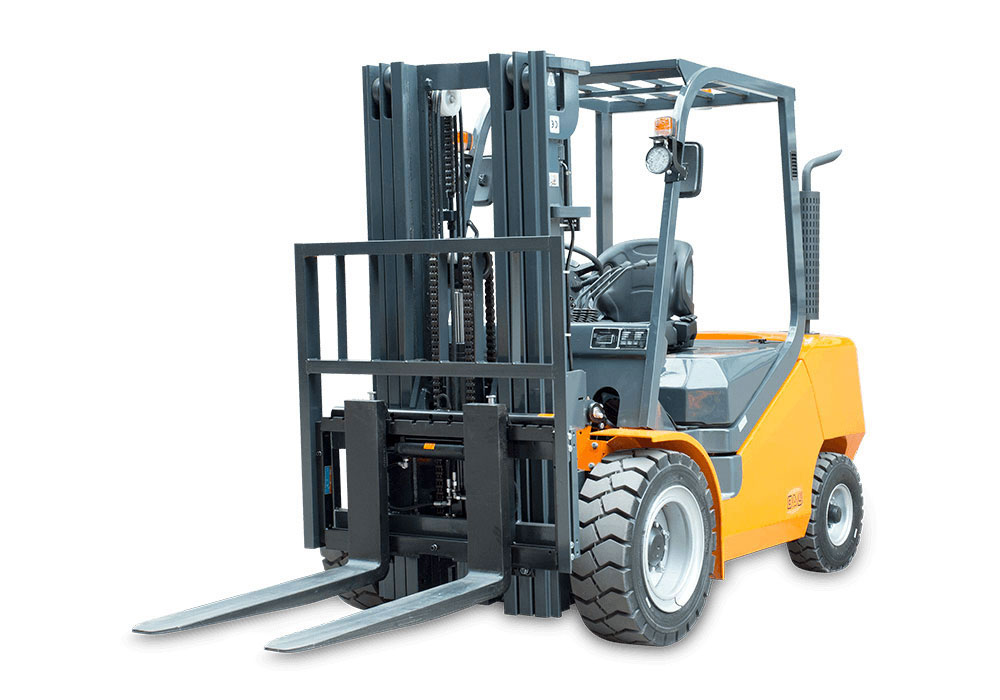 ● Scientific design and manufactured truck body combines superior power train makes the forklift outstanding in performance and operation. The power train includes the well-known engines like Isuzu, Mitsubishi, Yanmar, Kubota, Xinchai and Japanese level technology transmission.
● Reliable hydraulic system adopts Japanese Shimadzu valve and pump or other brands with similar quality level, it ensures the high lifting and steering speed.
● Advanced Cooling technology matching with large capacity radiator makes sure the forklift can work well even in hot area.