The global
electric forklift
market is anticipated to grow at a significant CAGR of 5.5% during the forecast period (2022-2028). It is a powered industrial truck used to lift and move materials in warehouses and distribution centers to move pallets of goods around the facility. The major factor expected to drive the market growth is the increasing demand for electric forklifts from various end-use industries, such as factories, airports, and harbors. In addition, the rising adoption of electric forklifts in small and medium enterprises (SMEs) and the proliferation of automated warehouses and distribution centers are contributing to the market growth. Additionally, by type, electric counterbalance forklift truck holds potential market share owing to their use to counterweight the machine or equipment in order to make it movable as they are largely used for handling heavy material and can also be used as a supplement for manual labor when needed.
The market players are contributing significantly to the growth of the market by the adoption of various strategies including mergers and acquisitions, geographical expansion, partnerships, new product launches, and collaborations, to stay competitive in the market.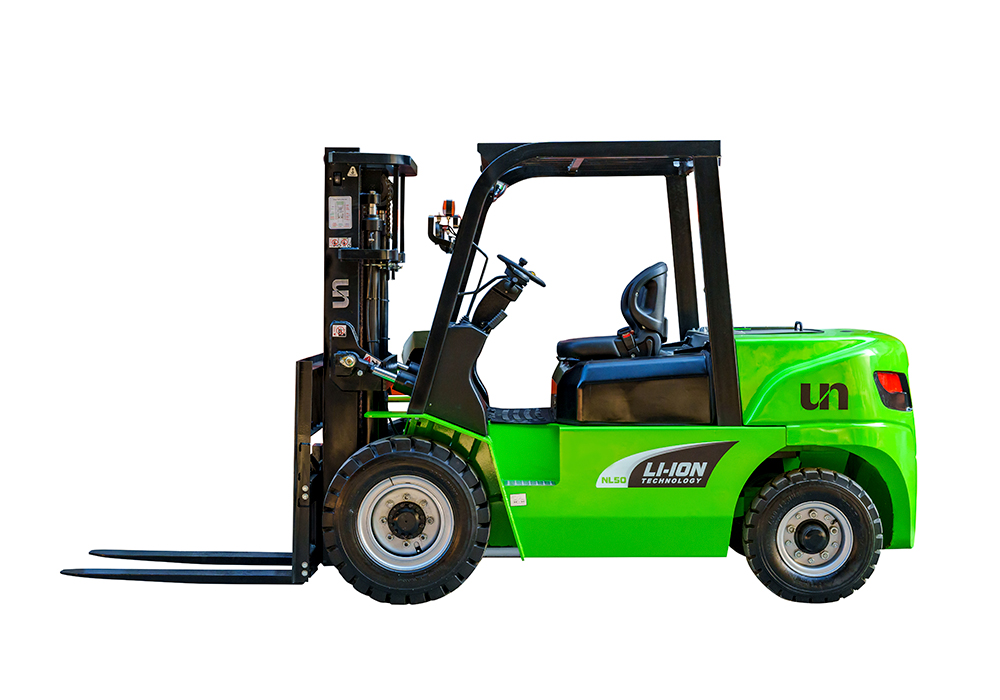 The NL series large tonnage lithium battery forklift, capacity from 4000 to 5000kg, adopts UN internal combustion forklift 's design with the tough chassis, frame, counterweight and mast. 
The power structure is designed to adopt UN electric forklift's concept, which use full AC system, Italian imported ZAPl controller, BMS control system and high quality lithium battery. 
This combination of IC forklift and electric forklift makes an ideal solution to reach customers' satisfaction on cost saving and environmental friendly.