Today, you will find people opting for gasoline forklifts. Gas forklifts have become very popular due to the huge demand for work. If you don't want to burn a hole in your pocket to buy a new forklift, you can go for a used forklift as it costs a little more. It depends on the type of work you are buying a forklift for. There are many forklift dealers who can buy you new and used forklifts. However, it is very important to do good research when you are buying a petrol forklift or any other used or new forklift. Well, some people also rent forklifts. So it depends on you and the type of job you're buying a forklift for. Gas forklifts have some benefits.
The main secret behind the success of the gas forklift is that it operates with very low noise. It also helps reduce carbon monoxide emissions compared to propane forklifts. There are also many safety advantages associated with gas forklifts. So, these are some great reasons for the benefits of gas forklifts. You may also know that it has low carbon fuels that help work anywhere. Now, when you buy any forklift, the first thing you look at is the price of the forklift. When it comes to the price of a gas forklift, it saves money for all customers who are looking forward to buying it. Also, when a person goes to refuel the forklift, he does not have to worry about the electricity bill because unlike the electric forklift, the electricity bill has nothing to do with electricity. In other words, when you buy a gas forklift, it provides a cost-effective solution.
Check the forklift is good
As mentioned earlier, you need to be very focused when shopping for a gas forklift. There are many forklift dealers that may raise the price when you go looking to buy it. It's always better if you can visit different stores to get the best prices. If you are buying a used gas forklift, then you need to consider different options. Before buying, you should check the age of the forklift and take a test drive. This will help you get a clear idea of ​​whether to use a particular forklift. So whether you're buying a new or used forklift, have a good understanding of the purpose and type of work you need.
Multi-Directional Forklift TFC30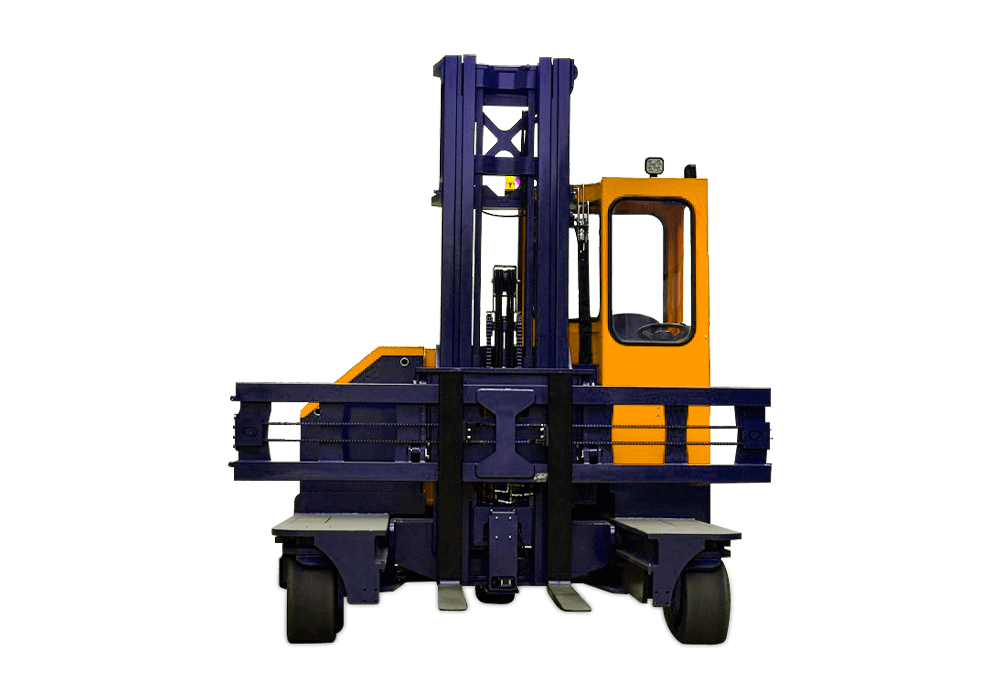 UN multi-directional forklift truck is special forklift for long material using, with straight travelling, side travelling and in situ rotating functions, capacity is 3000-4000kg.
For long material handling, such as metal profiles, wood, curtain wall, steel pipe and others.
Safety
Three braking systems, can provide necessary protection for vehicle and driver.
OPS system, when drive leaves seat, the forklift will stop working.
Energy saving
With LED headlight, warning light, low-resistance tyre, automatic steering dormancy, electronic automatic temperature control system and others.
Comfortable
Reduce impacting and cargo damage with mast battering technology, suspention seat.
Ergonomic design of cab, provide a comfort, safe and high efficient working environment.
Stable
Separate vehicle and battery, making gravity is in the center, more stable.
Curtis controller, Free maintenance full AC system, Imported proportional valve.