A zero-emission forklift is a forklift that produces no emissions. These are usually
electric forklift
s, although there are other technologies such as hydrogen fuel cells which we discuss below. There are many benefits to using zero emission forklifts in your warehouse. Excellent air quality and low noise levels improve employee wellbeing. Reduced operating costs and compliance with government regulations yield tangible financial benefits.
It is estimated that companies can reduce operating costs by up to 75% by using zero-emission forklifts. These estimates were made by comparing these energy-efficient machines to similarly sized propane-powered forklifts, which cost $2.20 per gallon and $0.12 per kilowatt-hour for electricity. A simple formula is used to calculate the battery capacity required to switch from LPG to lithium battery forklift fleets.
The charging efficiency of the forklift battery has reached 5-15 minutes for lithium battery forklifts. It can work continuously for multiple shifts, fully charged in 2 hours, and the operating efficiency is greatly improved.
The upfront cost of a zero emission forklift is higher than that of an ICE powered truck. However, depending on the application, the total cost of ownership is reduced by 20-40% over 2-4 years due to the higher maintenance labor and fuel costs associated with ICE forklifts.
It is important to consider exactly which zero emission forklift you want to use in your warehouse. Some are more expensive and more efficient, while others require complex supply chains to service and power these forklifts. Therefore, before you commit to purchasing the various types of zero emission forklifts for your warehouse operations, it is important to understand the basic differences between them.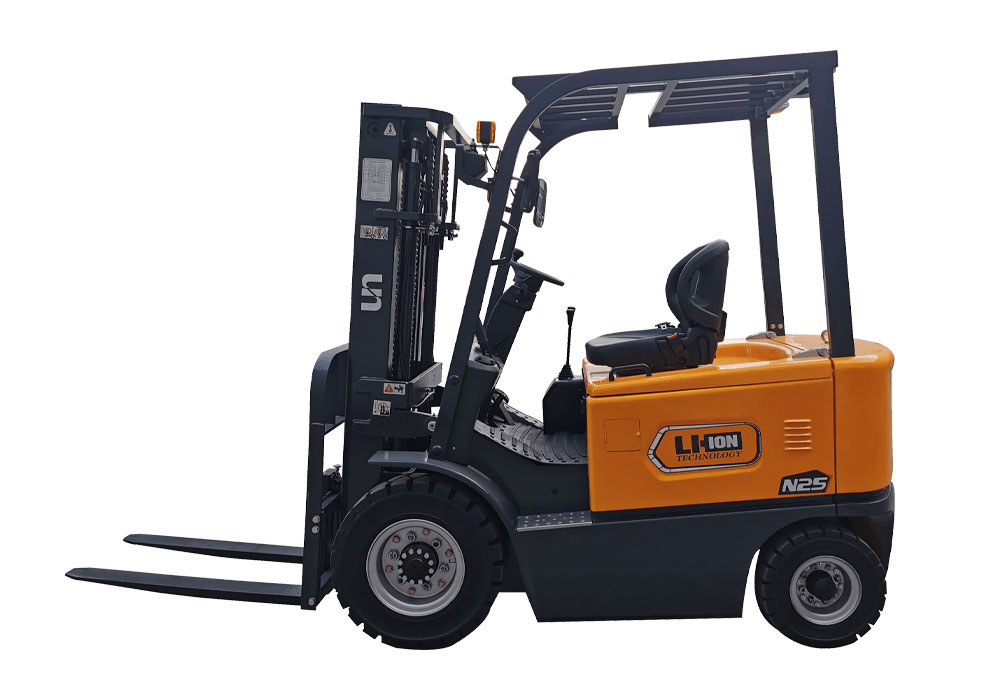 The N series lithium battery forklift, capacity covers 1.5 ton to 3.5 ton.
Developed from the lead acid battery model. Use the top brand lithium battery, full AC system, Italian imported ZAPl controller, BMS control system.